Atomic makes apps for publishers.
We help our clients create better
ways to read, better ways to learn,
and better ways to publish.

WHO WE ARE
We design and build software for reading, learning, and publishing. We help our clients develop software for phones, tablets, and desktops, powered by their great content. We help them create new cloud services for distributing content and data. And we work with our clients to implement systems that create and manage digital content.
Our team includes engineers, UI and UX designers, and content management specialists. We can blend our team with yours so that we deliver exactly what you want, in a way that you can use.
WHAT WE DO
Atomic can start at a project's beginning and help you take it all the way to launch. And we can help bridge gaps or provide expertise for projects that are already on their way. See below for some of our recent clients and projects in tablet development, content management, cloud services, and mobile commerce.
Tablet Development
//
Scholastic's READ 180
---
READ 180
turns kids' lives around. Atomic has consulted on the project since 2000, and we just built the iPad version, which reaches even more students every year. We also created the HTML5 version of
READ 180
eReads, an online supplemental reading program. It takes advantage of hardware acceleration, landscape-to-portrait rotation, and embedded audio for scaffolded support.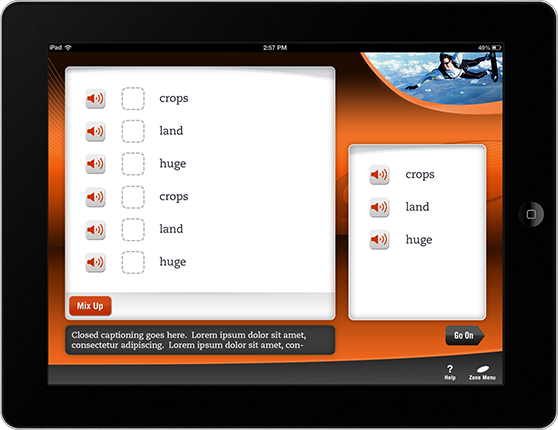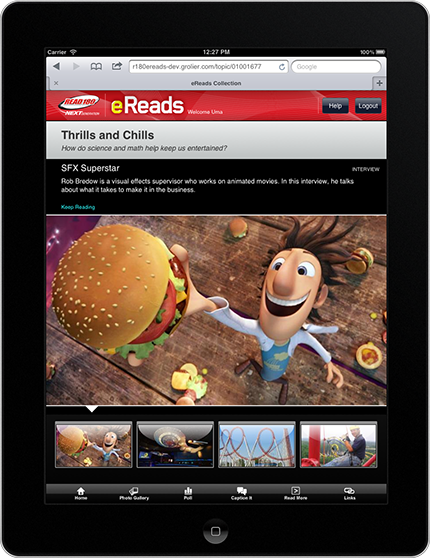 Digital Content Management
//
Fodor's Travel and Scholastic Education
---
Atomic helps clients like Scholastic and Fodor's Travel to create content once and use it in multiple channels, from online teacher dashboards and interactive eBooks, to tablet apps, print, and marketing material. We help teams create content that is structured and tagged; stored centrally; easy to find, by customers and employees; tracked everywhere it is used; and available in all the media that customers need.
Mobile Commerce
//
Kodansha Comics
---
Kodansha is the world's top manga publisher, and the biggest publisher in Japan. Random House Publisher Services, their U.S. distributor, hired Atomic to build Kodansha Comics' iPhone and iPad app. We engineered in-app purchases for manga that fans can't get in digital form anywhere else, synchronization between your iPhone and iPad, and direct integration with Random House's "Insight" book content service in the cloud.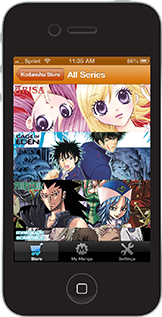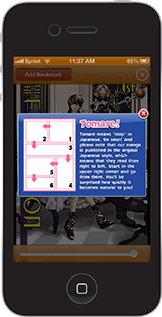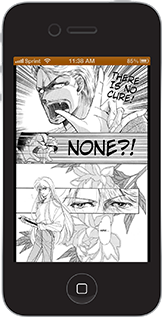 Server-side Development and Cloud Services
//
Penguin Random House
---
We built Random House's "Insight" cloud service for book content, including a public and B2B API. Then we integrated Insight with Amazon, B&N, and Google. Now we're building apps that use the service, like the Random House Reader for iOS, which provides access to Random House's complete eBook library; the HTML5 Facebook reader, which enables book reading right inside Facebook; and the HTML5 Insight Widget, which allows any site to offer "look inside" content.
WORK WITH US
Atomic is hiring. We're looking for articulate, full-spectrum product creators who combine expertise with the ability to speak their mind, think critically, and find the simpler, more reliable way to get the job done. We hire people who take pride in their work and can explain to anyone — programmer, designer, user, client, manager, or CEO — exactly why it's great. We are located in DUMBO, Brooklyn, with a very distracting view of Manhattan and the East River. Brooklyn Roasters coffee and Front Street pizza is on the company.
Send us an email explaining why Atomic sounds like your kind of place, along with your resume or portfolio. Here are our current openings:
Full stack Web developers, who take engineering seriously and love working as part of a team.
A senior Web developer, with proven skills, who is a good communicator and enjoys working as part of a team.
CONTACT US
Hello. Feel free to drop us a line
or drop by. We'll talk
blink tags and spinning logos.
hello@atomicsoftware.com
20 Jay Street, Suite 203
Brooklyn, NY 11201